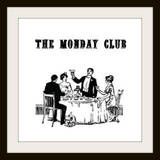 September was a bit bonkers around here-there was the hen weekend, the wedding, the birth, the London trip, and that was all on top of the usual September ramp up -a new academic year, classes, schools, settling in, extra curricular activities...so between one thing and another, I was definitely ready for a quiet weekend, so very ready! And thankfully, for once we had no major plans or commitments, just an easy weekend at home with the fam.
But as so often happens, it didn't work out quite like that .. don't get me wrong, still good, but just busy good. I spent Friday purging yet another wardrobe- mine this time (everyone else's is finally done-yay!), so now there's a humungous bag for charity, another one with for my sister to have a poke through, and a lovely tidy winter friendly wardrobe for me. (Hello, Oh lovely boots, how I've missed you! Au Revoir, open toes and sling backs, we'll meet again in the Spring!)
Saturday, after doing my walk, (my first this week- bold girl), I went to the Big Bus for my very first mammogram. Yes, you read that right. Its a (questionable) perk of being a lady of a certain age you see - my boobs are now deemed old enough to have their picture taken.
The Big Bus
I'd been chatting with a couple of my friends who'd taken the plunge, so to speak, and very aware that I'm woefully neglectful about giving the girls a once over once a month, I thought I'd treat them to the works. So I rang the wonderful Action Cancer in Belfast, and found out that by complete coincidence, the Big Bus was in my neck of the woods on Saturday afternoon, so it was as handy as popping out for the paper. If a little more revealing. ( It's a great service- the Big Bus offers mammograms and health checks and covers the whole north of Ireland, so there's no excuse not to go just because, like me, you live in the sticks.)
The lovely radiographer kept me right-she explained everything and put me completely at my ease. Saying that, all sorts of inappropriate thoughts popped into my head, like 'Thank God for under wired bras!- in my case, they have their work cut out for them, and 'The lighting is soooo unflattering in here....or am I really that blue/ white colour? The radiographer reassured me that at this stage, she'd seen every shape, size and variety of boob there was to see, (I'm paraphrasing-she put it much more professionally than that), and therefore she was utterly unphased.
The actual mammogram was a wee bit uncomfortable as the machine squashed the ladies a little, but definitely not sore and it was all over in a few minutes. Job done!
Then, it was off with our oldest three to visit my mum in hospital-she's okay-on the mend and thankfully nothing too serious. This was followed by a quick grocery shop and a trip to KFC for a Big Dipping' Bucket as a Saturday night treat for the kids ...and a 'no cooking' treat for moi!
Except that when we got home and opened it - it was chipless! Not a single chip, just industrial amounts of chicken...and dip. Well, quite understandably, there was a great deal of weeping and gnashing of teeth, but they eventually all settled for toast instead, and after a phone call to KFC, I even secured a complimentary bucket for next time, and suddenly life didn't seem so bad after all.
Sunday, we had Loverboy's family here for dinner- two sittings- seven children, then seven adults - a quick mop of the gravy off the table mats and we were good to go.
I don't know about you, but I've found that it's easy to have good intentions about getting together, but then weeks and months fly by and life gets busy and complicated and before you know it, it's Christmas again and where did the time go? So it was so lovely just to talk and catch up- we lingered over coffee and (kindly gifted) dessert and the kids played all afternoon.
Before we knew it, it was 6 o'clock and we were straight into the Sunday bathtime/school lunches/uniform sorting and was the weekend over already? Almost, but not quite- there was still Downton in bed with tea and chocolate to look forward to! All in all, a full productive, fun weekend...and anyway, sometimes quiet is soooooo overrated!
I've joined up with the fab Sarah Miles at Hello Wall for the Monday Club-if you fancy it, you can take a peek at the others over there too!