It's been a bit of a mad week- not bad-mad just busy -mad and honestly? Pretty exhausting. You see, Loverboy was in the US with work and the kids were all off on midterm break, so I didn't get much of a chance to touch base with y'all. So brace yourself, my lovelies, cos I feel a download coming on...
All ready to go!
Despite Loverboy being away, and therefore not hosting our usual crazy Halloween bash here, the kids and I had a great time gatecrashing other people's parties. (Thanks Angie and Bronagh for all the yummy food and great craic!) Truthfully though, my very favourite part of the whole night was seeing my great friend Jen & her lovely fam again. They've just (bravely!) returned to Glenavy from California after a 2 year stint, and although we kept in touch pretty well while she was gone....it's just ain't the same. So I feel very blessed indeed to have her back, and I KNOW there's lots of others who do too. So from all of us, welcome home, Babe!
Then, the very next morning, I had the Irish News here for an interview about the MAD awards. Yep, just an ordinary Thursday. (Whoops, did I just drop something?!)
Of course, after frantically showering all the kids, choosing suitable clothes for photographs, issuing threats about getting dirty, tidying the house in preparation, AND finally making myself halfway presentable, I was bloody wrecked. It certainly didn't help things that as soon as a camera comes anywhere near me, I unerringly produce the fakest, most forced smile you've ever seen. I think it's hereditary. Between that, and trying to coax five hungry children to look at the camera at the very same moment AND smile, the poor photographer had his work cut out for him.
Of course, it was Sod's law that fisticuffs would then break out between two of the boys, and I'd have to referee them IN FRONT of the journos. I couldn't have hoped for a more perfectly timed 'opportunity' to showcase my discipline techniques?
'Now, now boys, I think that calls for a time out, don't you?' through clenched teeth, while REALLY coding ' Just wait'll I get my hands on the pair of you later!' Oh the fun of it all. (And just a tad randomly, who knew journos were so partial to toasted crumpets? )
Shortly after they left, Loverboy arrived home from his trip, and I'm not ashamed to say that I was very, very glad to see him. A few days away makes me realize how utterly indispensable he is. Not only is it lonely parenting on your own... it's all the wee things, like locking up the house at night, and checking on the kids last thing, and fixing the computer, and jump starting the car, and making the tea, and doing the school run, and watching 'The Housewives of New York' together. (Yes, really). The companionship of it all. When he's away, it not only makes me appreciate him all the more, but I always marvel at how single parents manage to do it all the time on their own. Hats off to each and every one.
Then, at the weekend we went and closed the caravilla up for the Winter, or winterised it apparently. (My sister Mary pointed out that that makes it sound like some vast country mansion somewhere, which gave me an LOL. ) Thank you so much for all the top tips and pointers from you seasoned Caravilla owners out there-we put the mattresses on their ends, cushions in the middle of the floor and salt in all the rooms. And left with a car packed to the neck with duvets, pillows, laundry and kids. I can hardly believe that our first season is at an end- next stop St Patrick's Day! Walking around and checking everything before we left, I felt very grateful for the memories we've made there so far, and hopefully the many others still to come. Looks like it was a good move for us after all, and next year with a shed and a washing machine all of my very own, life will surely be complete....Who knows, I may never come home! Adios, amigosxxxx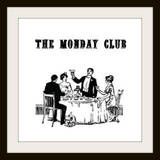 I've joined up on this post with the fab Sarah Miles at Hello Wall for her Monday Club link. Check out them all out here.